Comprehensive Managed IT Support Services to the Metro Atlanta, Georgia area.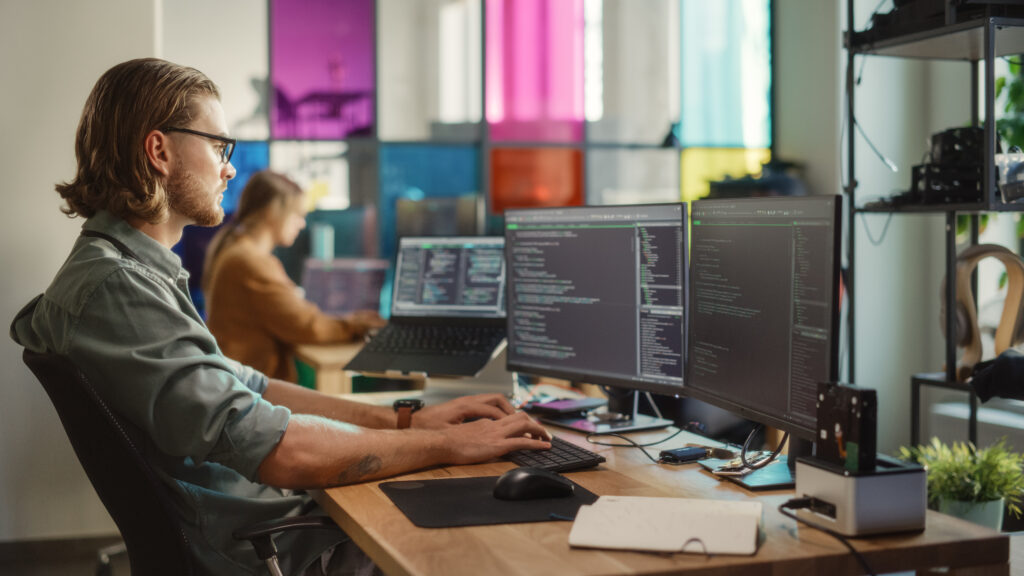 In today's fast-paced digital landscape, it's crucial for your network to efficiently handle various types of data while maintaining top-notch security. The internet can be a risky place, and we're here to safeguard you against threats like ransomware, data breaches, and poor data management practices. Managing your network effectively requires a flexible and secure team, and Tri-Copy offers superior network management and more.
When you choose us, you'll benefit from top-tier protection with firewalls equivalent to those used by large corporations, all at an affordable cost that small businesses can manage. Rest assured that your network is as secure and well-maintained as that of a major corporation.
In addition to monitoring, we perform a comprehensive network layout review to optimize your network. This review provides insights into how different network components interact and outlines our technology-driven plan for enhancements.
Just like our other services, our network management comes with backups, security measures, and flexibility at a flat rate. When you entrust us with network management or any other service, we guarantee the safety of your data against unforeseen accidents or hardware failures. Choose us today for prompt and friendly network management!
Overwhelmed by managing your business's servers? There is no need to worry when Tri-Copy can handle it all for you!
With us as your management team, you'll receive unlimited flat-rate support for your office, cloud, or off-site servers. You won't have to navigate your company's IT management alone, thanks to our comprehensive range of services!
You can rely on our extensive technological expertise to keep your company data secure. Our server security surpasses industry standards, incorporating anti-virus software and secure backup solutions to shield your server from data breaches. Additionally, we retain deleted files for up to 60 days, providing an extra layer of support in case you accidentally delete crucial documents.
Your organization must ensure the constant availability of critical IT systems that support core business functions. However, maintaining these systems with an in-house IT staff can be costly and inefficient. Consider entrusting your daily managed IT service needs to Tri-Copy. We can be your comprehensive IT service management solution, supporting all your servers, network appliances, and desktops. We monitor and support your systems both remotely and locally, to proactively resolve issues before they disrupt your operations.
Server Backup Solutions
Server crashes can impact any business and may result from common causes like human error, power outages, or hardware failures. While local backups or off-site cloud storage solutions can aid in recovering files, folders, and email data, they may prove inadequate for addressing complete server loss scenarios.
Server and Desktop Management
We proactively handle the remote management, updates, and backups of all your computers and servers. We maintain continuous monitoring of your entire network, identifying and resolving issues before they escalate. Rest assured that your vital data and IT systems are under constant surveillance and protection, 24/7, through our dedicated Remote Support Centers.
Help Desk
Access live support via telephone or the Internet around the clock, 7 days a week. When you encounter an issue, you can speak with a Tri-Copy employee located in the Atlanta area. Many problems can be resolved remotely, ensuring minimal downtime without waiting for an on-site technician. Our support extends to server, desktop, and network issues.
Onsite Support and Emergency Response
Tri-Copy's Remote Support service operates 24/7, enabling engineers to address IT system issues as soon as they are detected. If any part of your organization's IT systems experiences a problem, simply contact Tri-Copy to report the issue. We will remotely access your organization's IT systems and initiate Remote Support to resolve the problem.
Client Portal
At Tri-Copy, we simplify communication through our Client Portal. Whether you need to schedule an onsite visit, submit and track a help ticket, or access account information, you can achieve it all via your personalized online Client Portal. This user-friendly system streamlines collaboration with your dedicated Tri-Copy team. To experience its benefits, contact us for a demo.
IT Strategy
In today's tech-rich landscape, numerous technologies and strategies can enhance your business's efficiency and reduce costs. We can assist you in developing a strategy that harnesses these technologies to your advantage. Our services encompass strategic planning and guidance on emerging technologies to propel your organization forward.