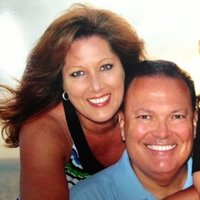 Though we have grown, we remain humble. We realize that by design we are not the largest company in the Metro Atlanta area. We feel that clients are truly our business partner and not just some account number. Many larger company's lose this special bond that we hold so dear.
Established in 1999 by Derek and Sherrie Mills, Tri-Copy Office Equipment, Inc. is locally owned and independently operated. Tri-Copy has been blessed with consistent manageable growth above industry standards. With a humble beginning in a 600 square foot two room facility and no client base, Tri-Copy is now headquartered in our purchased facility with a state of the art showroom to assist our clients.
OUR MISSION: To partner with clients as their profit improvement specialists. Enabled by, marketing the highest quality document imaging solutions, managed services and workflow software solutions.
CORE VALUES
We value God and His principles using the highest standards of ethics, integrity and honesty. Our name, Tri-Copy, represents the Trinity, "The Father, Son and the Holy Ghost".
We encourage innovation by maintaining our uniqueness, our competitive edge and being responsive to change.
We encourage employees and leadership to accept personal accountability through dedication and personal commitment.
We create a healthy climate that encourages personal growth and provides continuous training through meaningful job assignments and opportunity.
We strive for teamwork and team spirit in all we do.
We believe in the highest standards of proficiency, knowledge and technical skills in our industry.
We strive for Mutual trust and respect for all with whom we have contact.
We provide a safe, clean and environmentally conscious work environment.
We strive for excellence in all our endeavors with continuous improvement to our product, its quality, its performance and dependability.
We encourage open and honest communication within our company without fear of reprisal.
We are committed to Total Customer satisfaction
Meet Derek & Sherrie
As your business partner, there is no challenge too great or too small that we cannot meet. Tri-Copy strives to enhance our customer's productivity and improve their profits by providing the right solution. We offer your staff the industry's broadest and most connected range of digital imaging systems and document management software, from compact systems that deliver power to print, copy, scan, and fax to departmental digital color systems that enhance communications quality and boost productivity throughout the office.
Sherrie Mills
Sherrie graduated with her undergraduate degree from Mercer University. Her Graduate degree was earned at Brenau University where she graduated magna cum laude with her M.Ed degree. She has continued to apply the same determination and passion as a business owner. As an educator, Sherrie was awarded Teacher of the Year. More importantly, she was the teacher of the year, every year, in the hearts of her students. She remains to this day passionate about education and her love for teaching has never faded. Prior to her teaching career, Sherrie worked with Xerox for many years and it was during her tenure as an equipment sales person that She and Derek met over 25 years ago. As the co-founder of Tri-Copy and having successfully managed the company for 15 years, Sherrie has earned the respect from employees, clients and family for her business acumen and dedication to quality.
Derek Mills
Derek began his sales career in 1986. Having climbed the corporate ladder over the years he held positions such as Major Account Manager, Sales Manager and Branch Manager with the nation's largest office solution dealers. His core belief is to treat each client the way that he would want to be treated and to make sure that each dollar invested has value to the client. Prior to co-founding Tri-Copy with his wife, Derek had a passion for real estate and earned the Millon Dollar Club 1998 & 1999 as a member of the Griffin Board of Realtors. Real Estate during this time was a part time venture and all the while he continued to market office solutions throughout the Atlanta area. He graduated from Gordon College in 1986 majoring in business management with his Associate in Arts degree and later attended Georgia State University to further his undergraduate degree studies.