Are you looking for a great price on a copier machine for sale or lease in Barnesville, Georgia?
Tri-Copy makes it easier than ever to compare prices on copiers in the Barnesville area.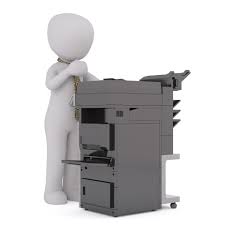 Whether you are looking to lease copiers in Barnsville, or you are looking for color copiers in Barnsville, Georgia, Tri-Copy can help. Tri-Copy office machines offers a wide variety of Konica Minolta BizHub copiers and printers including...
Digital Copiers
Color Copiers
Multifunctional Copiers
Small Business Copier Machines
Request a Quote from Tri-Copy for your next office machine. Request a Free Print Audit to see what type of copier machine best fits your office environment.
Barnesville is a city in Lamar County, Georgia, United States. The city is a part of the Atlanta Metropolitan Area. As of the 2010 census, the city had a population of 6,755. The city is the county seat of Lamar County.
Barnesville was once dubbed the "Buggy Capital of the South" as the town produced about 9,000 buggies a year around the turn of the 20th century. Each year in the third week of September the town hosts an annual Buggy Days celebration.
Barnesville was founded in 1826 and named for local tavern owner Gideon Barnes. In 1920, Barnesville was designated seat of the newly formed Lamar County.
Barnesville served as a major hospital site for wounded southern troops during the Civil War. Local families took wounded Soldiers into their homes and treated them with highly successful recovery rates.