Are you looking for a great price on a copier machine for sale or lease in Atlanta, Georgia?
Tri-Copy makes it easier than ever to compare prices on copiers in the Atlanta area.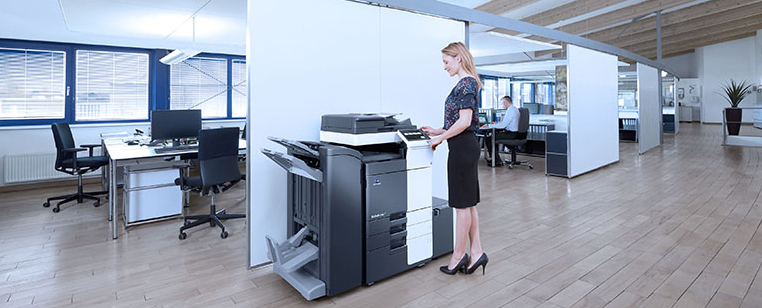 Whether you are looking to lease copiers in Atlanta, or you are looking for color copiers in Atlanta, Georgia, Tri-Copy can help. Tri-Copy office machines offers a wide variety of Konica Minolta BizHub copiers and printers including...
Digital Copiers
Color Copiers
Multifunctional Copiers
Small Business Copier Machines
Request a Quote from Tri-Copy for your next office machine. Request a Free Print Audit to see what type of copier machine best fits your office environment.
Atlanta is the capital of and the most populous city in the US state of Georgia, with an estimated 2013 population of 447,841. Atlanta is the cultural and economic center of the Atlanta metropolitan area, home to 5,522,942 people and the ninth largest metropolitan area in the United States.
Atlanta was established in 1837 at the intersection of two railroad lines, and the city rose from the ashes of the Civil War to become a national center of commerce. In the decades following the Civil Rights Movement, during which the city earned a reputation as "too busy to hate" for the progressive views of its citizens and leaders, Atlanta attained international prominence. Atlanta is the primary transportation hub of the Southeastern United States, via highway, railroad, and air, with Hartsfield–Jackson Atlanta International Airport being the world's busiest airport since 1998.
Atlanta is considered an "alpha-" or "world city", ranking 15th among world cities and sixth in the nation with a gross domestic product of $270 billion. Although Atlanta's economy is considered diverse, dominant sectors include logistics, professional and business services, media operations, and information technology. Topographically, Atlanta is marked by rolling hills and dense tree coverage. Revitalization of Atlanta's neighborhoods, initially spurred by the 1996 Olympics, has intensified in the 21st century, altering the city's demographics, politics, and culture.